Do you feel like you are drowning in a sea of clutter, indecision, and overwhelm?  And you don't even know where to begin?

Find some resources below to help you regain control of your time and energy and create calm.
Is Stress Holding You Back?
Free Stress Assessment
""Thank you for making my day that much easier to get through. I was feeling very stuck and you helped me to see the way out. You are gifted!"

S.F.

Getting Organized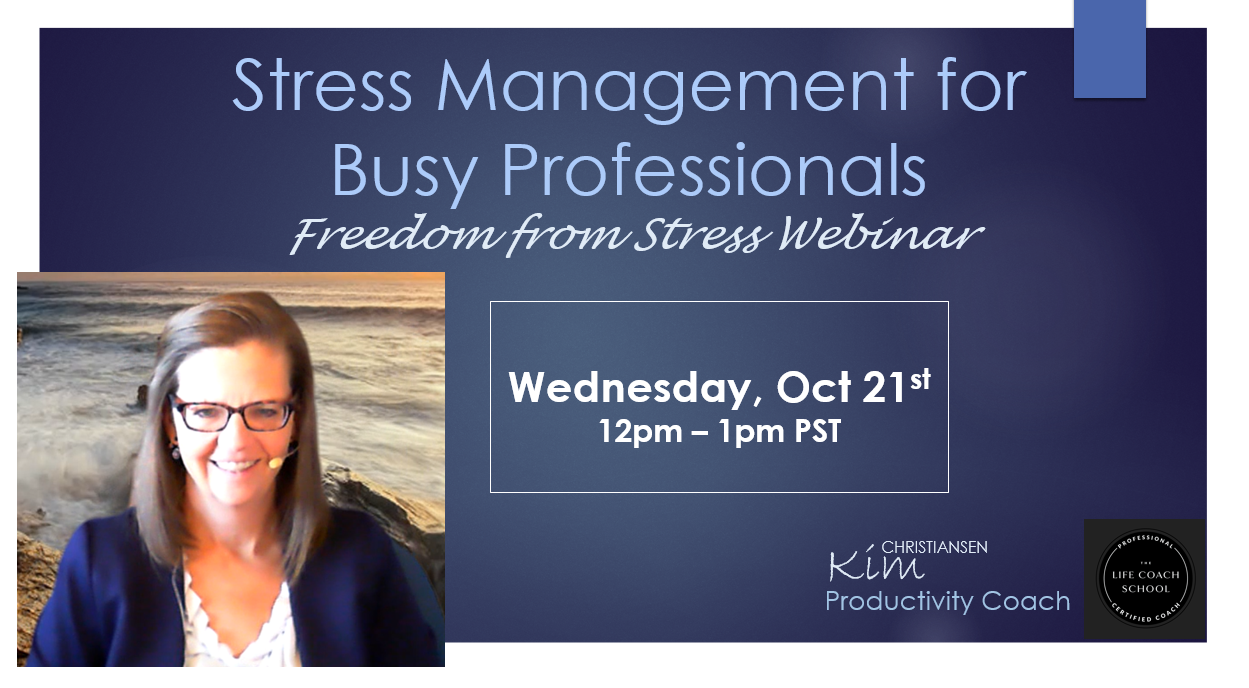 The one stress management tool that changes everything.
Watch the Replay
Freedom from Stress Coaching Program
Problems
If you experience
Clutter
Disorganization
Wasted time, money, & effort
Situational anxiety
Low energy
Missed opportunities
Benefits
You will be able to
Eliminate clutter
Optimize your space
Overcome overwhelm
Prioritize your tasks
Focus on the important
Increase your energy
Program Features
Program includes
Decluttering 101
Customized organization systems
The POWER Energy Program
Stress management
The POWER of Focus
Are you ready to make some real, sustainable changes?

You've tried all of the other time management tools and techniques.  You're ready to make some real changes in your life.  Click below to learn more about how a POWER Habit Program is your ticket to clarity, confidence, and calm.
Sign up now